IDeATe Portal: Real Time Animation
Carnegie Mellon University, Fall 2019

Real Time Animation is an introductory animation course for sophomores and freshman entering the Integrated Design Art and Technology Program (IDeATe) at Carnegie Mellon University. I designed the curriculum under the advisory of professor Johannes DeYoung. It is a crash course in 3D modeling, animation, coding, and interaction design, designed to prepare students to make games, vr, ar, and other interactive experiences later on in their studies. Assignments and exercises are focused on improvisation, iteration, and collaboration, and students are asked to rapidly produce small projects focused on different tools in Unity.

This course is still in progress.


Assignment: Shader Beings

This assignment is designed to introduce how 3D graphics work from the ground up, without overwhelming students with scripting or math. It was preceded by tutorials on the Unity Shader Graph, a visual editor for shaders new to Unity, and lessons on 3D modeling and texture painting in Blender.

Artists:
Rick Silva
Codex Seraphinanus
Shader Demos
Alan Warburton

Reading:
The Parallax View: Michael Thomsen

Prompt:
Using the Shader Graph and the 3D modeling application of your choice, create 5 animated "shader beings"
They could be: undiscovered subatomic particles, speculative microbiota, or planetary / galactic entities.
You may use the modeling software of your choice to create simple shapes. You may texture paint on your own or use found textures.
All animation must be done using the shader graph.

Students were asked to submit animated GIF images of their creations.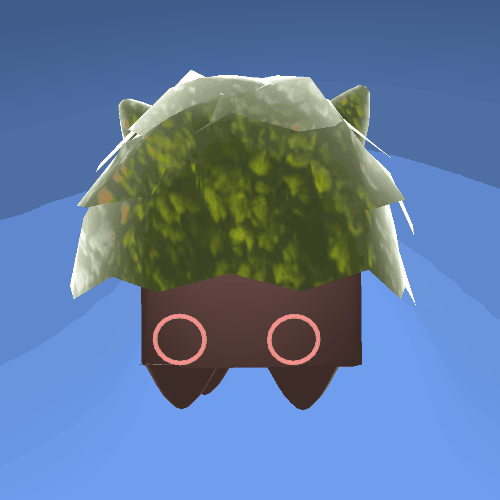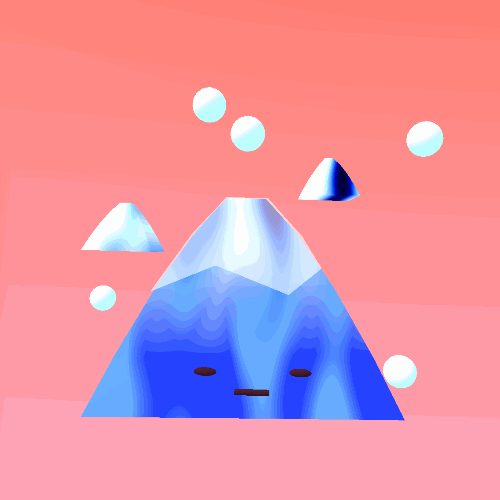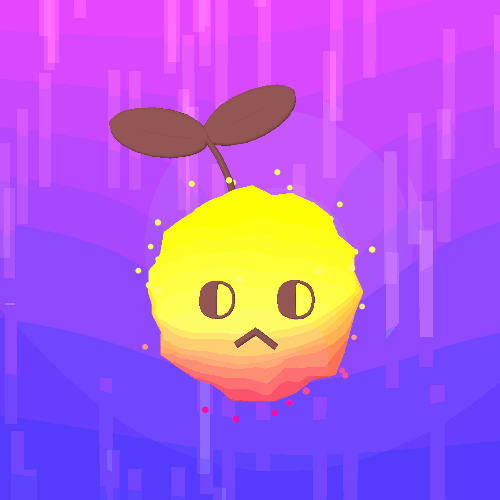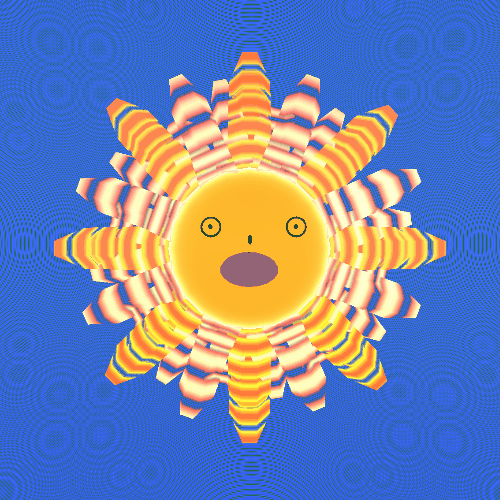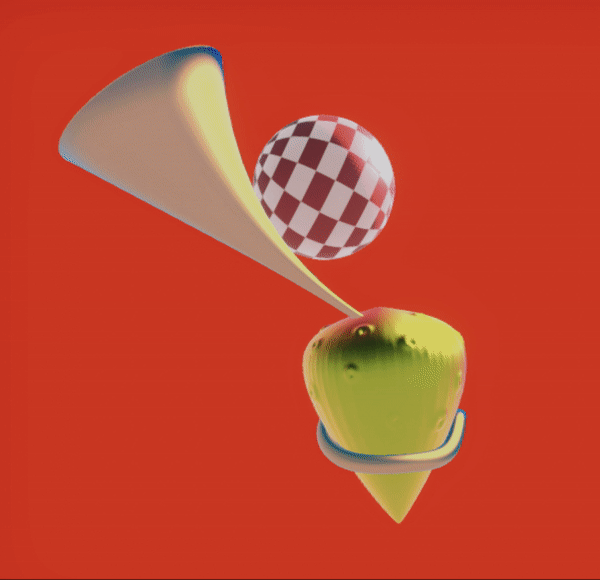 Assignment: Expressive Environments

This assignment is designed to introduce students to unity's tools for level design, while also encouraging students to think about narrative and poetics in relation to an environment. This assignment was preceded by demos tools in Unity like the terrain editor, probuilder, as well as lighting and post processing effects. I provided students with some sample scripts for movement, changing scenes, and teleportation, among other things.

Artists:
Everest Pipkin
Carl Burton
David O'Reilly
Tale Of Tales
David Kanaga

Prompt:

1. Browse Invisible Cities by Italo Calvino.

2. Create a virtual, explorable environment in unity inspired by one of the cities described in Invisible Cities.

You may use:

found 3D models and scripts
models you create in the modeling software of your choice
any assets you have made for this class, or for other classes (including your shader beings)
unity terrain editor
unity shader graph
sample assets provided
ProBuilder

Consider:

how can you express a narrative or a concept through environment design
what are the conventions of lighting and environment design? how can you use them? can you break them in interesting or productive ways?
Assignment: Physics-Based Playthings

This assignment is designed to introduce students to the physics engine, components, sound, and be a soft introduction to scripting in Unity, while also encouraging students to think about non-goal oriented play and sound design.

Prompt:
Create 5 physics based virtual "playthings", each in its own scene.
I recommend trying to complete one every other day.
These could be: toys, puppets, instruments, and more.
Consider the look, sound, and feel of each of your playthings.

Each plaything should:


be interactive

employ sound in a meaningful way

use at least one script that you code or modify yourself

use more than one object or shape


At least one of these should:


respond to collision

use a character joint

use a spring joint

Consider the way it looks:


You may use primitive shapes to build your playthings, but do something more than just a sphere or block.

you are encouraged to use the modeling software of your choice to create custom shapes and textures. Note that you will have to build "compound colliders" for custom meshes in unity using primitive shapes.

create custom materials for your shapes.

consider lighting and color.

Avoid unity "default" settings. Do not use the default unity sky, or a default white quad as a 'floor'.

Artists:
Toshio Iwai, Keita Takahashi








Assignment: Weird Creatures
This assignment is designed to introduce students to rigged character animation, as well as offer different ways to think about character design and monster design, including the radical 'refiguring' of mythical / fictional creatures.

Artists:
Alan Warburton (reviewed "Fairytales of Motion")
Morehshin Allahyari
Katie Torn
Federico Solmi
Wangechi Mutu
Erin Cosgrove

Reading:
Jeffrey Jerome Cohen: Monster Culture: Seven Theses
optional: Sylvia Federici interview (Podcast)
Morehshin Allahyari - Visiting Lecture at STUDIO for Creative Inquiry

Prompt:

Using Unity and the modeling / animation software of your choice, create 5 unique creatures, each with at least 3 different behaviors.

You are strongly discouraged from creating dragons, apex predators, and other default / generic / already extant things. These should be unique creatures that only you would make.

Create a very simple scene to showcase your creations. You are strictly forbidden from using the default unity skybox.

Consider ideas from Monster Culture, as well as the artists we have looked at in class.




Assignment: Immersive Media

This is the first group project in the course. It aimed to give students a soft introduction to working with immersive media like VR and AR, while framing those technologies within a more expansive history including peep shows, spectacular public panoramas, and other early forms of immersive media. We also discussed how the more recent wave of VR sensationalism erases the work of earlier artists and designers who were often women, and who often had idealistic and radical visions of the future.

Artists:

Morton Heilig
Ivan Sutherland
Jaron Lanier
Diane Gromala and Yacov Sharir
Brenda Laurel
Char Davies
Eddo Stern
Robert Yang

Reading:

Erkki Huhtamo's Cabinet of Media Archaeology, Episode 2: Peep Media


Prompt:

Using Unity, found models, and/or the modeling software of your
choice, create ONE of the following:


a VR panorama

a virtual sculpture / environment which can be viewed / explored in AR

a branching, non-linear narrative in AR or VR


Extra-credit opportunity for projects that make use of interactive animation elements in any project.

For this project you are encouraged to work in groups of 2-3.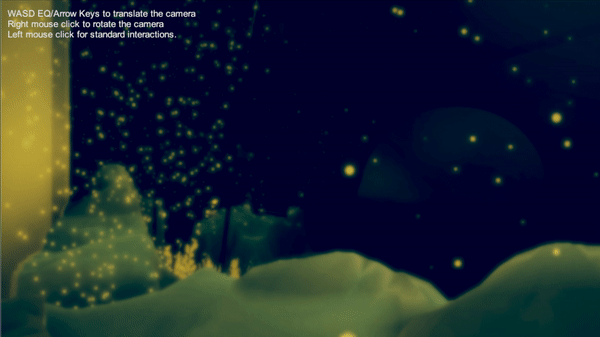 Electronic Media Studio II: Introduction to Interactive Media

Carnegie Mellon University, Fall 2019

EMS II is a required course for all sophomores in the School of Art. Although it is not a new course, I was encouraged to augment the syllabus extensively. Roughly the first third of the course was devoted to introducing students to programming fundamentals using P5.js. Midway through the course we did exercises using artist made or open source tools for game creation like Twine and Bitsy. Then, we transitioned into working with Unity. A unit on alternative controllers / physical computing with MaKey MaKey is planned near the end of class.

This class is currently in progress.


Exercises: P5.js

Drawing Faces
Random Walk + Order and Chaos (Randomness, Conditional Statement)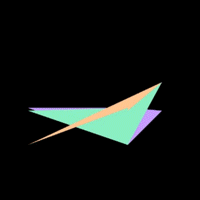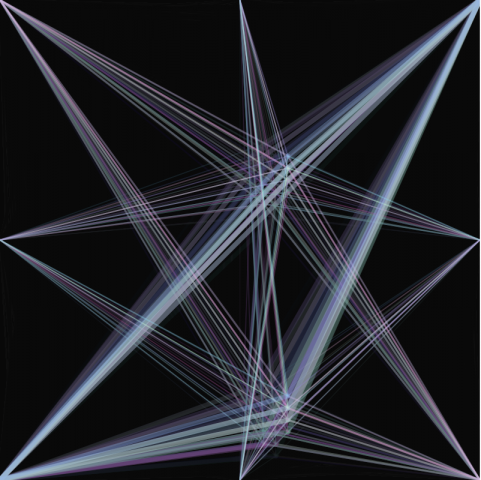 Repeating Patterns (Iteration & Functions)

Clock (Motion, Representation of Time)
Projects included a beach scene with the tide rising and lowering, a pomegranite that gradually fills with seeds over the course of a day, a Monstera plant which grows to full height once every minute, and more.


Exercise: Hypertext Jam

Students were given a random theme from my project theme generator to adapt into a hypertext

In class we looked at the following artists:
Futurist & Dadaist Poetry
Kinoautomat by Radúz Činčera 1967
Raymond Queneau (founder of OuLiPo )
Olia Lialina
Jim Munroe
Porpentine Charity Heartscape
Nathalie Lawhead


Zoom: How to Photograph The Moon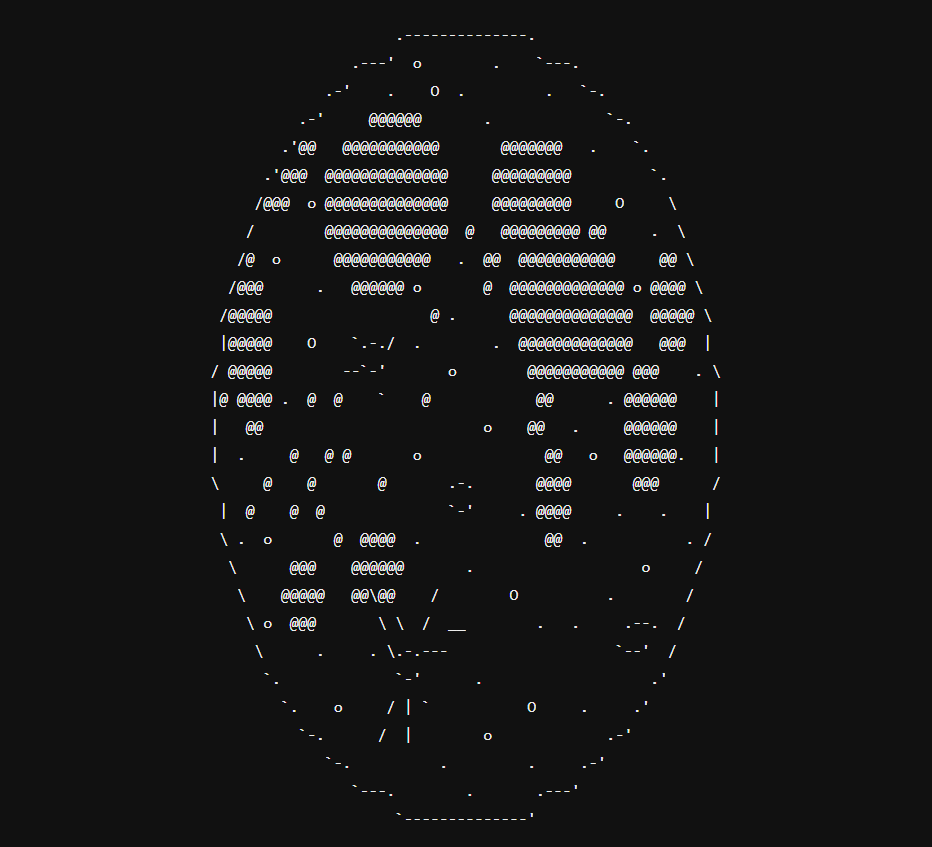 Starchild

(This game requires that you download and print out the images above)



Exercise: Bitsy Jam

click here to play
click here to play
click here to play
UCLA Game Lab Summer Institute
summer 2016 - 2019

I have taught week long courses on character design, 3D modeling, and animation for high school students at the UCLA Game Lab Summer Institute each year since it began.

Each student contributes one creature fully animated creature to a class parade / terrarium. They must design, model, texture, rig, and animate the character over the course of one week.