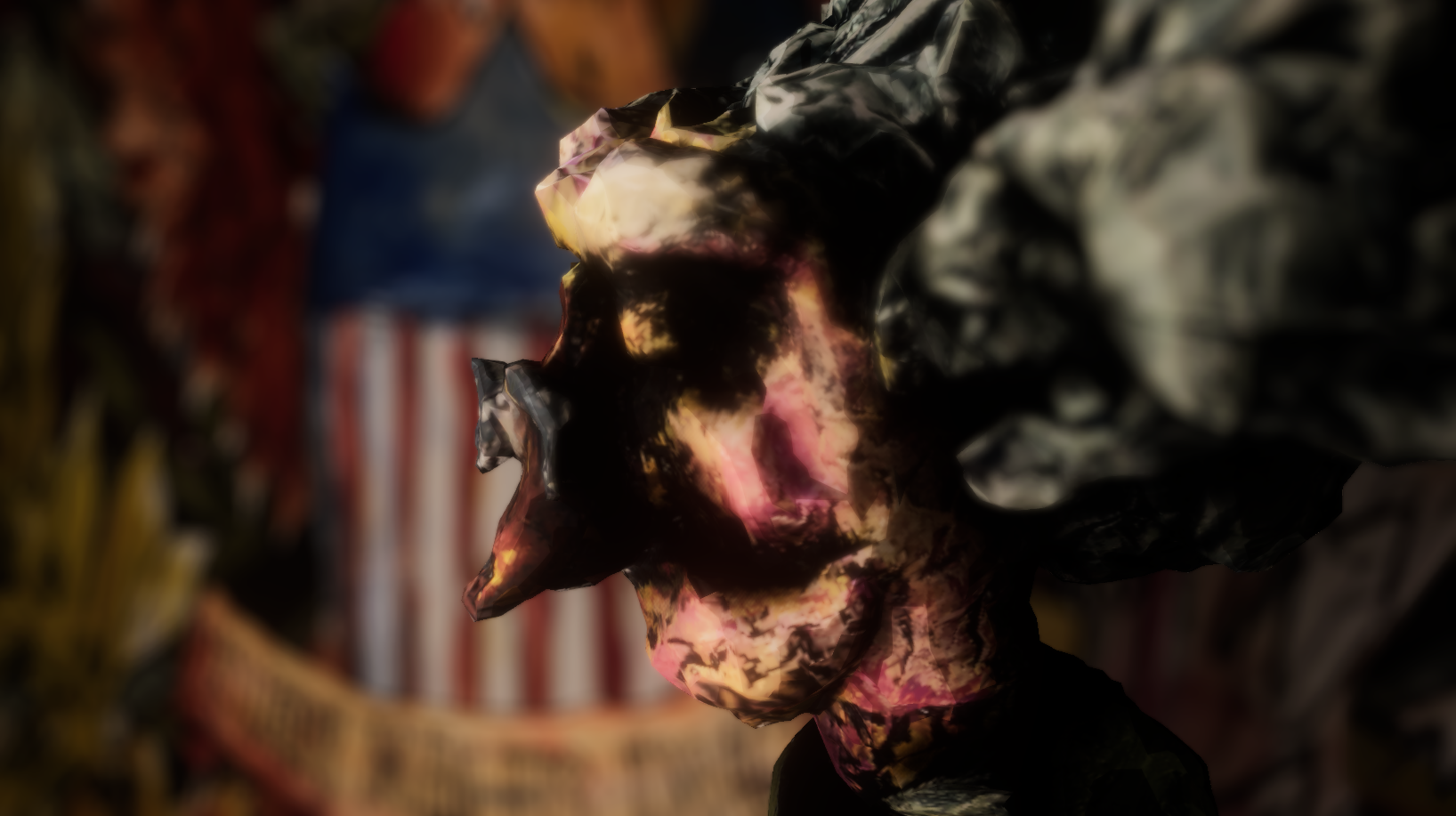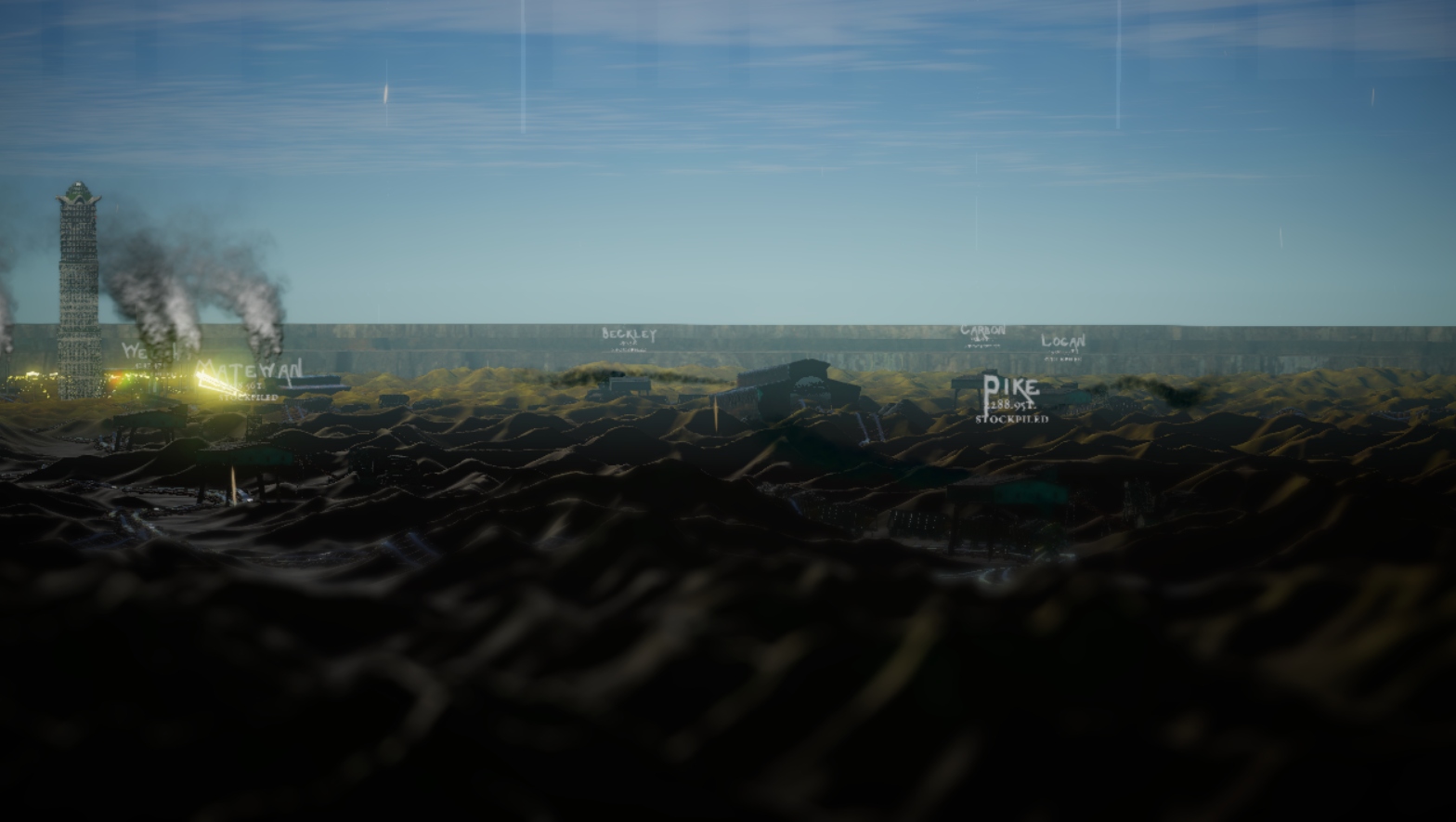 FIRE UNDERGROUND
animation, ~70 mins
2018-2019

Fire Underground is a feature length fantasy animation presenting an alternative history of coal. It pitches myths of forgotten forests, crawling proto-reptiles, and chthonic infernos against labor history, natural history, and Appalachian folk culture.

Although it is exhibited as video, the project was made with a game engine, and several scenes were built with game-like logic, featuring semi-autonomous non-player characters, ragdoll physics, and deterministic, clock-like simulation. Drawing from craft traditions like model railroading and miniature wargaming, most characters and props were made out of physical materials like clay, cardboard, aluminum foil, and insulation foam, and captured with photogrammetry.

The project features an original soundtrack by Sarah Louise Henson, as well as:
"Rime," performed by Sarah Louise, courtesy Thrill Jockey Records,

"Thirty Inch Coal," recorded by Men of the Deeps, with permission.

A longer artist's / director's statement is available here.

This project was made possible with support from the Carnegie Mellon School of Art, the Frank-Ratchye Fund for Art at the Frontier, and a Carnegie Mellon Graduate Education GuSH Research Grant.

This project also would not have been possible without kind support and advice from Matteo Bittanti, Peter Burr, Erin Cosgrove, Jim Duesing, Jamison Edgar, Steve Gurysh, Sarah Louise Henson, Shohei Katayama, Golan Levin, Erin Mallea, Michael Neumann, Tom Hughes, Rich Pell, Joy Poulard-Cruz, Eddo Stern, Shaun Slifer, Angela Washko, and the West Virginia Mine Wars Museum.